PRODUCTS AVAILABLE
Songbooks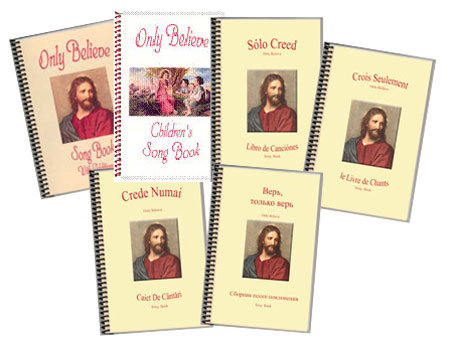 We have a variety of Songbooks. They vary in size, and language. Children's songbook. The Only Believe Songbook(English) is offered in several sizes and layouts. Songbooks in Romanian, Russian, Spanish, and French are also available.
Bookmarks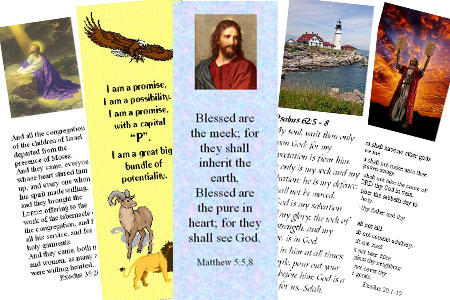 We offer a array of Bookmarks that are in full color, and completely laminated for lasting use. Each Bookmark has at least one picture, and inspirational Scriptures, and is printed on both sides. There are Bookmarks for every age level.
Prints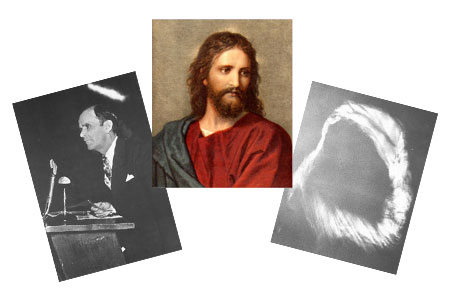 An assortment of Prints are offered in a range of sizes:  Hofmann's Head of Christ at 33, The Cloud Picture, The Grace Age, and Moses are Printed on Cardstock (Not Photographic Paper).
Other books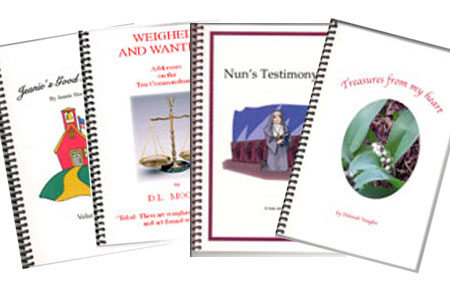 Other books we offer are the Nun's Testimony; Treasures from My Heart, (Poem Books); Weighed and Wanting by D.L. Moody; and awesome Readers for the Church Library.
Order Forms and Catalog
| | | | |
| --- | --- | --- | --- |
| | | | |
| Full Order form-WORD | Songbook order form-WORD | Songbook order form-PDF | Catalog-PDF |
Jon Neagle • 2111 Cherry Circle • Georgetown, IN 47122 • 812-951-3498 • info@onlybelievesongbook.com